...for the Military
UK Gear's training shoes were originally designed in association with the Royal Army Physical Training Corps (RAPTC). These elite fitness professionals were closely involved in the development and tested our products in some of the most inhospitable conditions on Earth. Only when approved by the Military do we consider our products... Built to survive.
Scotland 2 Sahara
---

Dr. Andrew Murray's 3000 mile, record breaking challenge



Dedicated to reducing poverty in the South Gobi region of Mongolia, Dr Andrew Murray is undertaking a massive, record breaking challenge to raise £100,000 for the Yamaa Trust charity.
Andrew will be running from the snow in Scotland to the sand dunes of the Sahara, covering just short of 3000 miles, in 85 consecutive days (thats over 100 marathons!). In preparation for the main challenge he is also taking part in various extreme endurance events during 2010, including and the main challenge support race:

The Scotland2Sahara Ultra.
Andrew recognises the importance of taking care of his feet, and uses his new UK Gear PT-1000's shoes to train and compete: "I've worn UK Gear shoes for several races. They are incredibly hard wearing, comfortable and my FIRST choice. I'm delighted to be running the Scotland 2 Sahara Challenge in their new PT-1000 model."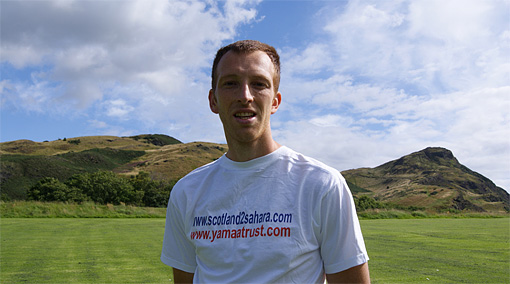 GET INVOLVED: Andrew is inviting as many as possible to join him for a run. The Scotland2Sahara Ultra, will take place on the 14th of November on a section of the West Highland way between Kinlochleven and Tyndrum. Competitors can choose between a 7 mile fun run or a 28 mile ultra marathon. Click here to sign up!

EVERY penny raised by Andrew will go to the Yamaa Trust. This year, the charity aims to build a school for the deaf in the South Gobi desert as well as providing funding for medical care in rural areas, and accommodation and services for mentally ill people. Completed projects include building felt huts for orphanages, distributing medical equipment and essential supplies. All of your support is hugely appreciated, please visit our donate page to see how you can contribute to the appeal.
Here are a few pics from Andrew's previous runs
---