...for the Military
UK Gear's training shoes were originally designed in association with the Royal Army Physical Training Corps (RAPTC). These elite fitness professionals were closely involved in the development and tested our products in some of the most inhospitable conditions on Earth. Only when approved by the Military do we consider our products... Built to survive.
Stephen Bock, Adventurer and Mountaineer
---
In 2010 Stephen Bock became the 61st Australian to successfully summit Mt Everest.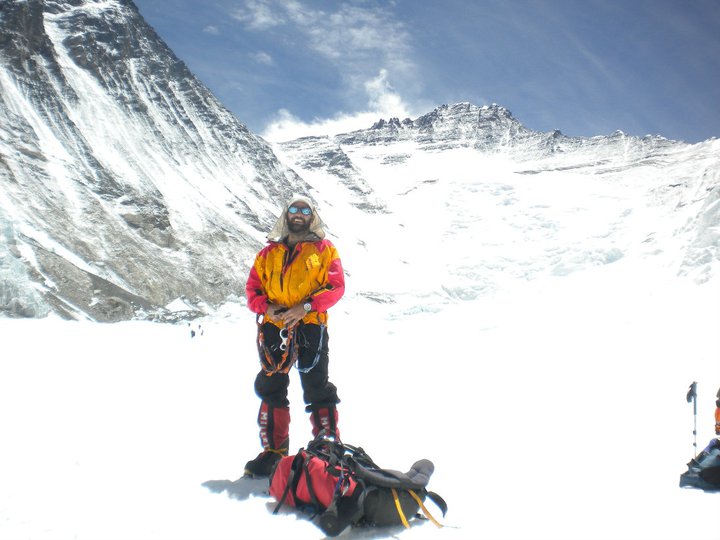 BIOG: Stephen's experiences of extensive climbing in the Himalayas, Andes and the mountainous regions of New Zealand enabled the Australian to become apart of the Australian Everest Expedition 2010 team and fulfil a life-long ambition.
Whilst training daily for the expedition and then hiking in and out out of the Everest Base Camp, Stephen's shoe of choice was UK Gear PT-1000, providing the intrepid adventurer with the support, cushioning and durability needed. "Besides my mountaineering boots, my PT-1000's are the only kit that I will need to take when I go back into the Himalayas again next year!"

When he is not leading an expedition, Stephen enjoys a highly successful career as a Professional Speaker, Associate Director of the Ray White Real Estate Group and co-founder of Adventurers Global; an international company founded with the express aim of taking you on the adventure of a lifetime. Stephen's accomplishments also include training to be a competitive aerobatic pilot and has now competed for many years at a National level.

A top performer whether in play or work, Stephen believes "To grow you have to be prepared to place yourself out of your comfort zone. You've got to be able to give yourself new challenges, push through them and remember to laugh a lot each day."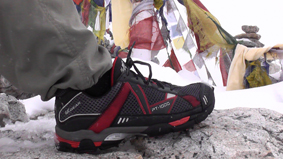 This April, Stephen is personally leading an expedition to Everest Base Camp. The trek begins in Kathmandu on the 30th March and includes a 2 night stay with the climbing team in base camp. Visit www.adventuresglobal.net for more information.
With Mt Everest ticked off the list, Stephen hopes to journey with his team to the South Pole in 2012.
No. 61....

Stephen's epic journey to Mt Everest, from start to finish, has been documented by a team of professional film makers and has taken almost 12-months to produce.
Titled 'No. 61' the inspirational documentary is now availble to buy. Simply visit the COMINGSOON page to receive your early bird discount.
---

The Thousand Mile Challenge
This month, Stephen Bock triumphantly completed a staggering 1,000 miles in just a single pair of running shoes; the ultra durable and 'ultra-reliable' PT-1000's. The Australian adventurer and mountaineer, talks to UK Gear about his 1,000 mile journey and the running shoes that got him to the finishing line: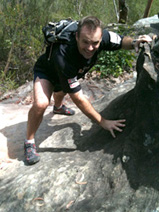 "I do a lot of long distance, off road running and hiking etc. I travel through rough terrain and I can't take a chance when it comes to stability and protection for my feet. I chose UK Gear's PT-1000's because they are built to survive the harshest conditions in the world.
Training wise, I do an hour of hill work with a pack every second day, run 10km on the alternate day, do a 30km off road session once a week and usually a 50-60km 'killer' session once a month.
I also compete in a number of 100km, off road races each year and the PT-1000's are the best on the planet to deal with these environments. I have worn them to 17,500ft in over 2 feet of snow, waded through 1 metre deep tidal creeks and ran 1,000miles in them and they are still going strong."

Pro's and con's of the shoe?

Pro's – The shoes are indestructible. Great traction. Great looking (this is important). Quick drying. Very Stable. Comfortable (even with heavy loads!).
Cons – More of the world needs to hear about these awesome shoes!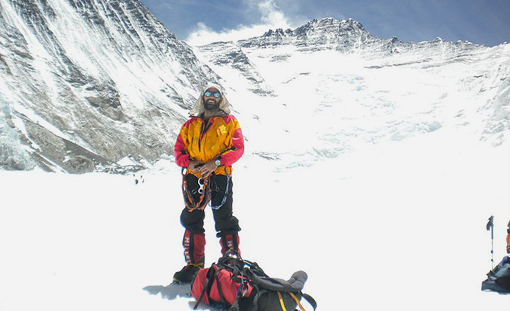 Follow Stephen's adventures on Facebook
---
Useful Websites:
http://www.adventuresglobal.net
http://www.raywhitemanly.com.au
---