...for the Military
UK Gear's training shoes were originally designed in association with the Royal Army Physical Training Corps (RAPTC). These elite fitness professionals were closely involved in the development and tested our products in some of the most inhospitable conditions on Earth. Only when approved by the Military do we consider our products... Built to survive.
Jen Salter, 2011 Welsh Ultra Distance Champion
---
Jen's going for a World Record dream in Ireland!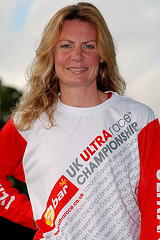 Jen Salter, a Derbyshire based ULTRA-marathon runner and sports event organiser at ULTRArace started her ULTRA career in 2009 when training for the 'The World's Toughest Footrace' Marathon des Sables (MdS) in Morocco, in which she has been the 1st GBR Lady in both 2009, 2010 and 2011.
In 2010 she was 3rd Lady overall and won the marathon stage - this is the highest placing ever achieved by a British competitor.

In June 2011, Jen will be attempting a World Record by running the M2M (Ireland End-to-End) - 345 miles in 4.5 days and her training is based on a bespoke schedule developed by ULTRArace Director and partner, Rory Coleman.

The current ladies' world record for the journey from Malin Head in the north to Mizen Head in the south-west of the country is 7 days, 9 hours and 36 minutes.

Welsh International, Jen has been racking up the miles in training with up to four 60 mile training runs a week in preparation for the six days of running she has planned ahead of her.

Jen says 'I am under no illusion that this is my toughest challenge to date and that covering 60+ miles a day for nearly six days will be a real challenge of my inner strength and determination to achieve my dream of a Guinness World Record'.

'I hope that I can inspire other women to go out and chase their ambitions as ULTRA-marathon running provides huge opportunities for women to undertake personal challenges. My company, ULTRArace, organises ULTRA-marathon races and we encourage women of all running abilities to take part,' she adds.

Jen's progress in Ireland can be followed on www.m2multra.blogspot.com
ULTRArace website: www.ultrarace.co.uk

Achievements Include: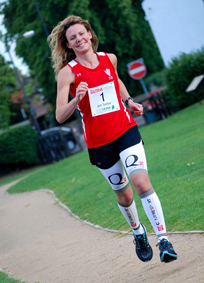 2011 Results
- MdS: 1st(GB), 9th(F)
- Anglo Celtic Plate Winner
- Welsh Ultra Distance Champion

2010 Results
- ULTRArace Grantham: 1st
- Barry 40: 2nd
- MdS: 1st(GB), 3rd(F)
- Enigma Marathon: 1st

2009 Results
- 1st: Tring2Town
- MdS (GB) Try-A-Tri
- Llandow Duathlon
- DBMax 10m TT
- Cardiff 10k (Age Grp)
- SOTF, Welsh 1/2 Marathon Champs (Age Grp)
---