...for the Military
UK Gear's training shoes were originally designed in association with the Royal Army Physical Training Corps (RAPTC). These elite fitness professionals were closely involved in the development and tested our products in some of the most inhospitable conditions on Earth. Only when approved by the Military do we consider our products... Built to survive.
Military Fitness Boot Camp review the PT-1000
>>23 February 2011
---
Dear UK Gear,

I wanted to take a moment to talk about the new PT-1000 road & trail running shoe. During my time - and especially during the 23 years I served in the British Army, I have tried and worn MANY running shoes but none come close to the PT-1000.

During my latest position as Director of Military Fitness Boot Camp, such a running shoe as the PT-1000 couldn't have come at a better time. I thought I would hang my military boots up when I finished my career but no such luck! Having the PT-1000's to change into during parts of our Boot Camp training is an absolute pleasure.

Thank you UK Gear!

Billy Smart
Director
Military Fitness Bootcamp.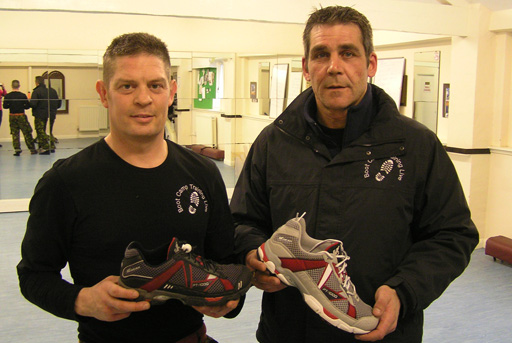 source: www.militaryfitnessbootcamp.co.uk
---
---
---
---
---
---
---
---
---
---
---
---
---
---
---
---
---
---
---
---
---
---
---
---
---
---
---
---
---
---
---
---
---
---
---
---
---
---
---
---
---
---