...for the Military
UK Gear's training shoes were originally designed in association with the Royal Army Physical Training Corps (RAPTC). These elite fitness professionals were closely involved in the development and tested our products in some of the most inhospitable conditions on Earth. Only when approved by the Military do we consider our products... Built to survive.
PT-1000 - Make it to Everest Base Camp with mountaineer, Stephen Bock
>>15 October 2010
---
One of UK Gear's newly appointed Ambassadors, Australian Stephen Bock journeyed to the Base Camp of Everest wearing his trusted PT-1000's. This year, Stephen became the 61st Australian to summit Mt Everest and described the conditions of his journey ranging from steep rocky terrain to muddy slopes and at one point under a foot of snow. Stephen says: "I found the PT-1000's traction and comfort to be superior in all of the conditions experienced, including being submerged by snow. I was also impressed by how quickly they dried as I continued to trek, once I left the snowline."
Previous to the adventure, the passionate mountaineer trialled the road and trail running shoes whilst training for a 100km Trail Walker event. In many of these training sessions, Stephen ran distances of 50km and often found himself up to his waistline in tidal waters. "In short, they are simply outstanding- certainly built to survive the harshest conditions."

Stephen hopes to travel to the South Pole on his next big one, check back here for updates!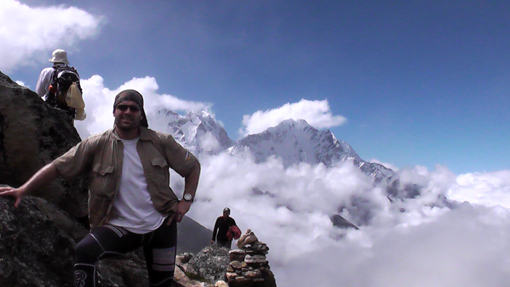 ---
---
---
---
---
---
---
---
---
---
---
---
---
---
---
---
---
---
---
---
---
---
---
---
---
---
---
---
---
---
---
---
---
---
---
---
---
---
---
---
---
---
---
---
---
---
---
---
---
---
---
---
---
---
---
---
---
---
---
---
---
---
---
---
---
---
---
---
---
---
---
---
---
---
---
---
---
---