...for the Military
UK Gear's training shoes were originally designed in association with the Royal Army Physical Training Corps (RAPTC). These elite fitness professionals were closely involved in the development and tested our products in some of the most inhospitable conditions on Earth. Only when approved by the Military do we consider our products... Built to survive.
PT-1000 - Built Spartan Tough! Selica Sevigny
>>18 November 2011
---
Hi UK Gear,

The Spartan Race Course Building Team and I have been using the PT-1000 road and trail shoe for a few months now and we wanted to let you know how rare it is to find such a high performance shoe that can keep up with the rugged and intense demands of our Spartan Race Obstacle Course. The Course Building Team spend countless hours in a variety of running and work shoes, but no shoe has stood the test like the PT-1000.
| | |
| --- | --- |
| | |
The moment I put my PT-1000's on, they felt as if they were designed especially for my feet and our entire Course Building Team felt the same way. Excellent comfort and support, superior quality materials. A high performance shoe that does everything it says it would and then some.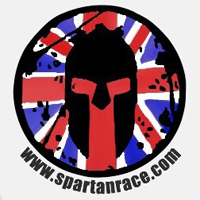 Our slippery ramp obstacle is notorious for being a struggle and I have been forced to attempt this wall a few times with other branded running shoes. At the 2011 London event, I tackled the slip ramp with much more ease wearing the PT-1000 because of their terrific grip. I wear my PT-1000 shoes everywhere I go now. These shoes are definitely built Spartan Tough!

Thanks UK Gear.

Selica Sevigny
Co-Founder Spartan Race Obstacle Racing Series
Useful Links: www.spartanrace.com

Use the Spartan Race Discount Code to receive 30% off your UK Gear order: SPARTAN30

---
---
---
---
---
---
---
---
---
---
---
---
---
---
---
---
---
---
---
---
---
---
---
---
---
---
---
---
---
---
---
---
---
---
---
---
---
---
---
---
---
---
---
---
---
---
---
---
---
---
---
---
---
---
---
---
---
---
---
---
---
---
---
---
---
---
---
---
---
---
---
---
---
---
---
---
---
---